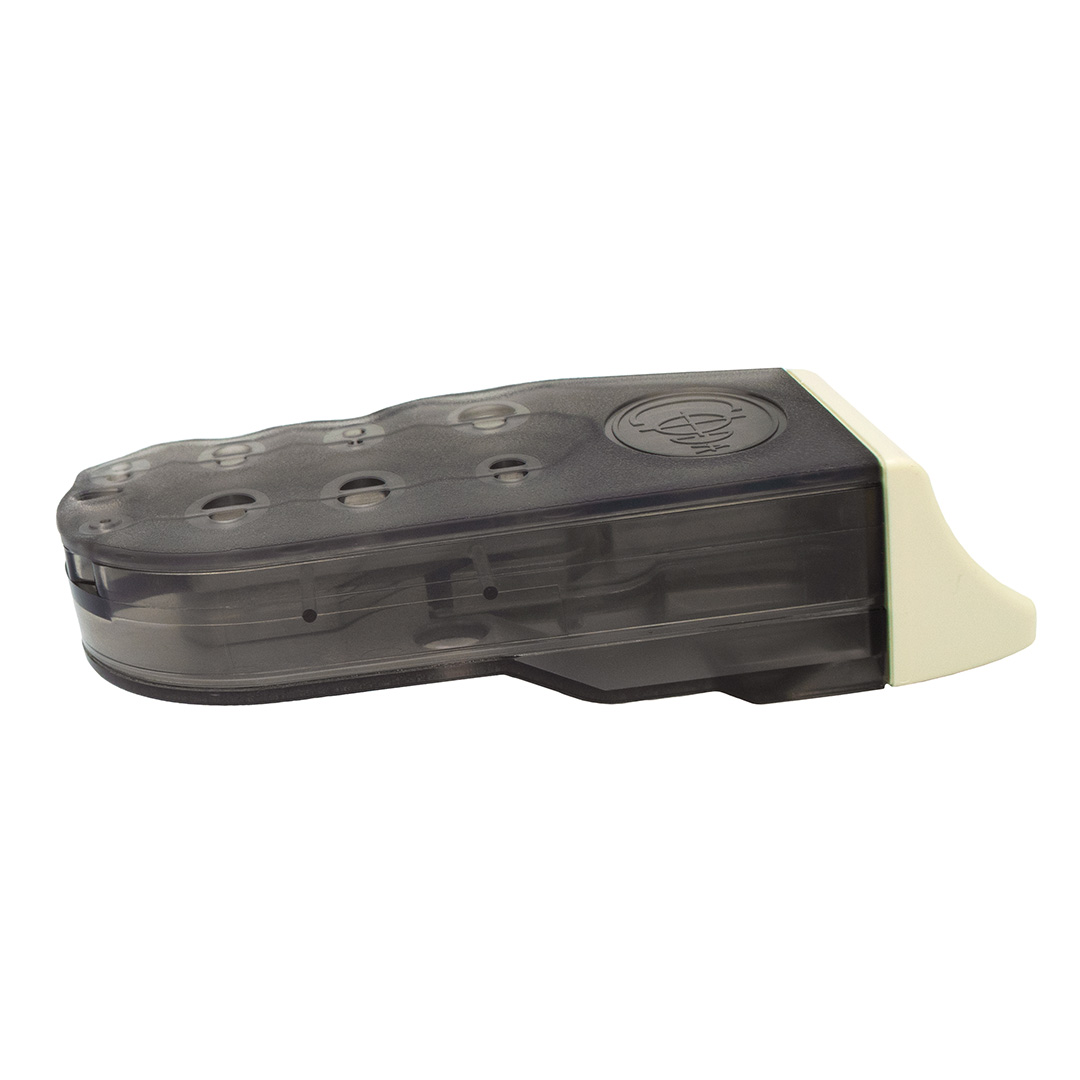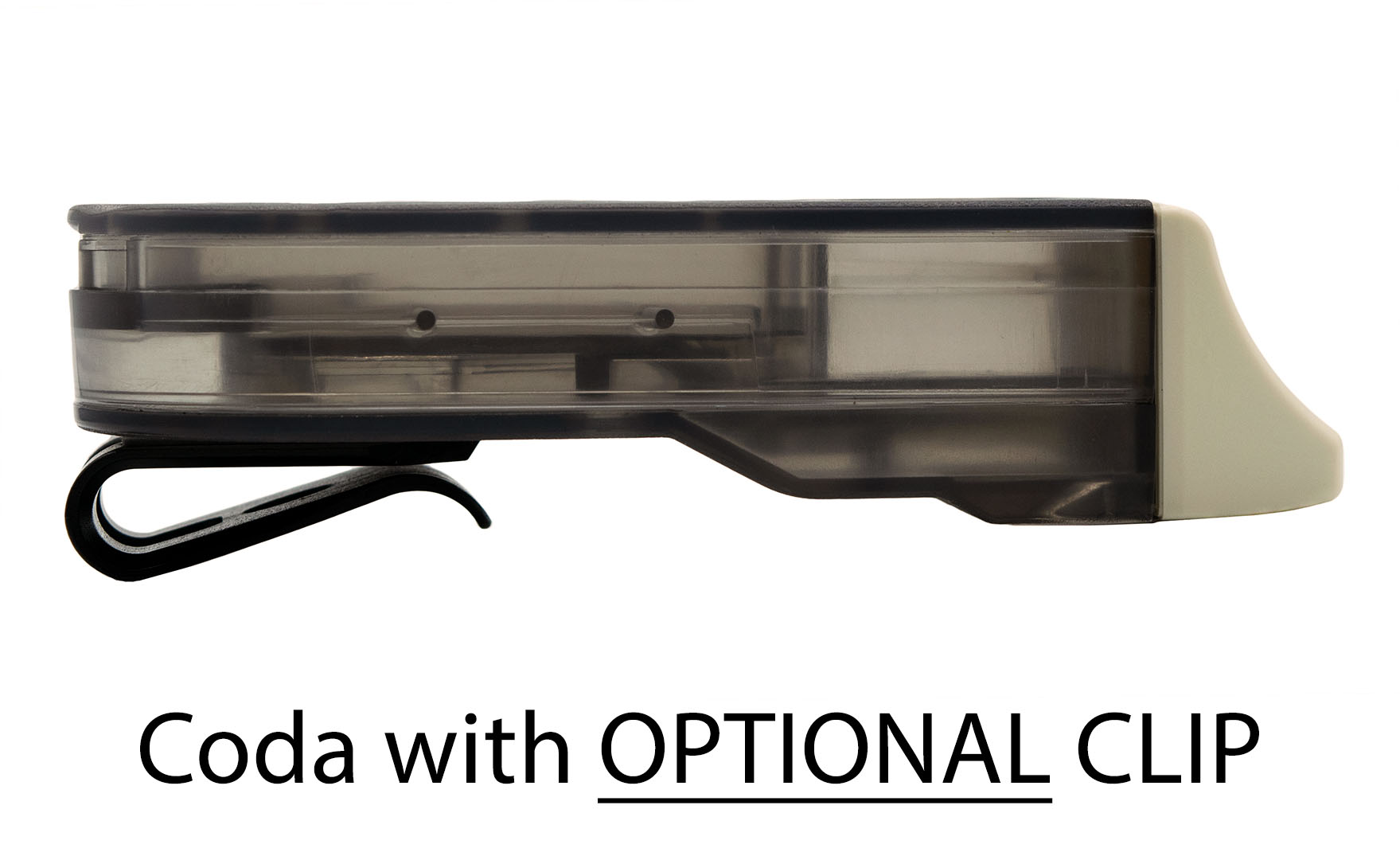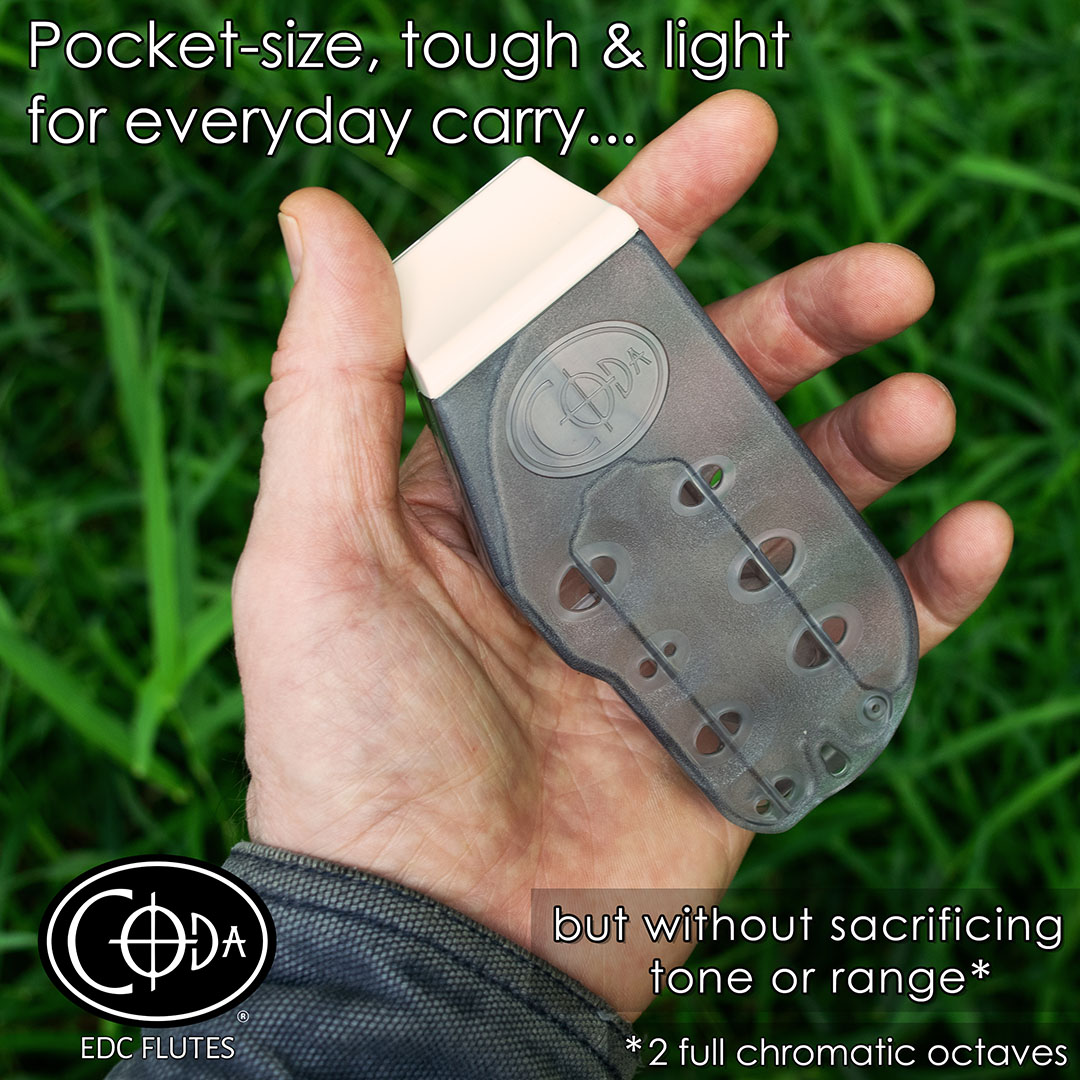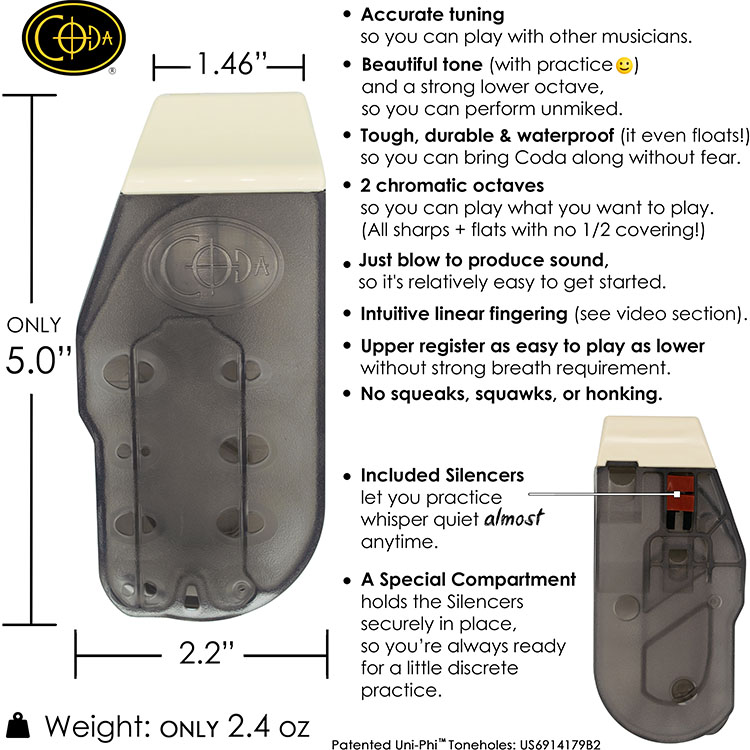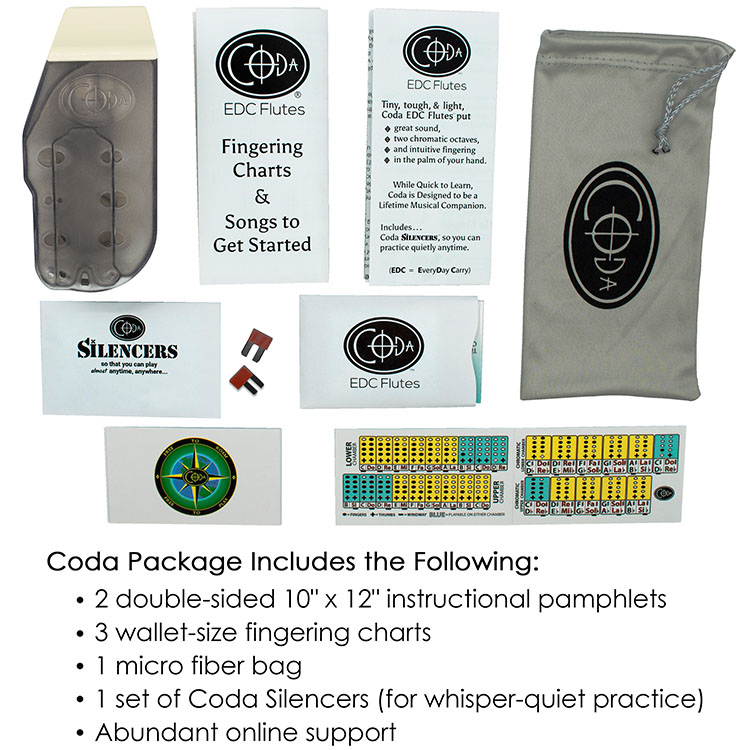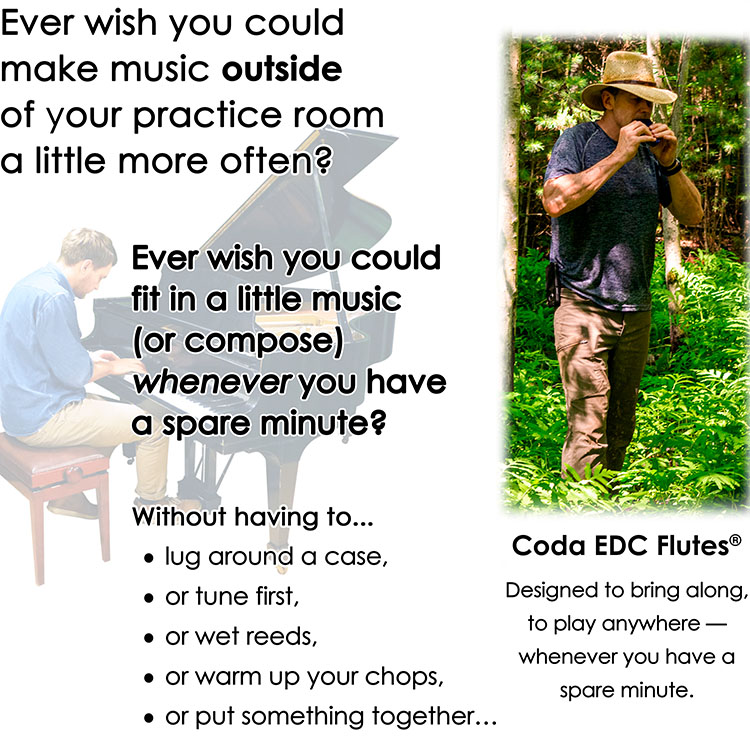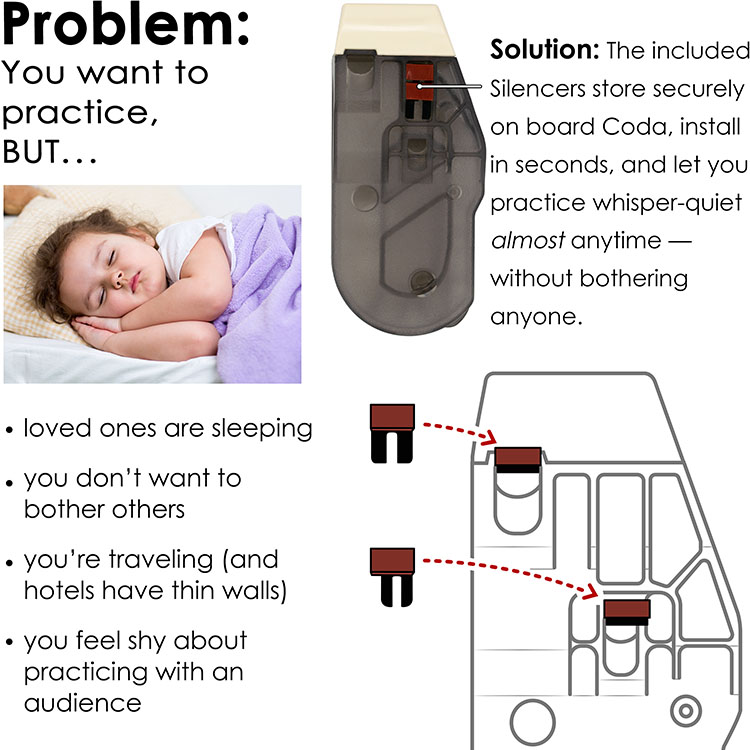 Translucent Coda EDC Flute
Pocket size, tough and light for everyday carry - Coda EDC Flutes
Coda EDC Flute – Pocket-Size, Tough & Light. 2 Chromatic Octaves, 5 Inches Long. Made in USA. Includes Silencers for Quiet Practice & Support Materials to Get You Started. For Adults
A SERIOUS POCKET-SIZED FLUTE – Tiny, tough, and light, but with great sound & enough range to play the tunes you want to play. A durable two-octave chromatic flute designed to bring along. Tuned in the Key of C but plays in any key. (More info in product description.)
INCLUDED SILENCERS LET YOU PRACTICE ANYTIME – While Coda has a full sound for performing unmiked, it also includes a set of Silencers so you can practice whisper-quiet anytime, in complete privacy, without bothering anyone. (See instructions in product description.)
DESIGNED WITH EDC IN MIND – At just 5 inches long (12.7 cm) and weighing only 2.4 ounces (68 g), Coda is an ideal companion flute. (Compare to a soprano recorder at almost 13 inches long.) The OPTIONAL Coda clip also facilitates EveryDay Carry – clips to front pants pocket, waist band, or belt.
USER-FRIENDLY INSTRUMENT – Patented Uni-Phi (TM) toneholes give you greater range and intuitive linear fingering within a compact footprint. Fingering similar to recorder and other woodwinds. Relatively simple to get started. Detailed instructions included, as well as our abundant online learning aids.
GUARANTEED QUALITY – Designed & manufactured with care in the USA by a small, family-owned business. Coda's inventor spent several years developing his vision of an optimal everyday carry flute. 70-Day Satisfaction Guarantee. 1-Year Guarantee Against Accidental Breakage. Note: Coda is an acoustic instrument, in the vessel flute family, and is NOT an electronic device.
Coda Silencers:  1 free set included with Coda
Need To Practice
Quietly
?
you hate to bother anyone

you live in close quarters with others

kids are sleeping

neighbors are listening

you're on the road in a hotel

you feel shy about practicing with an audience

you want to practice the same piece or phrase over and over (and over)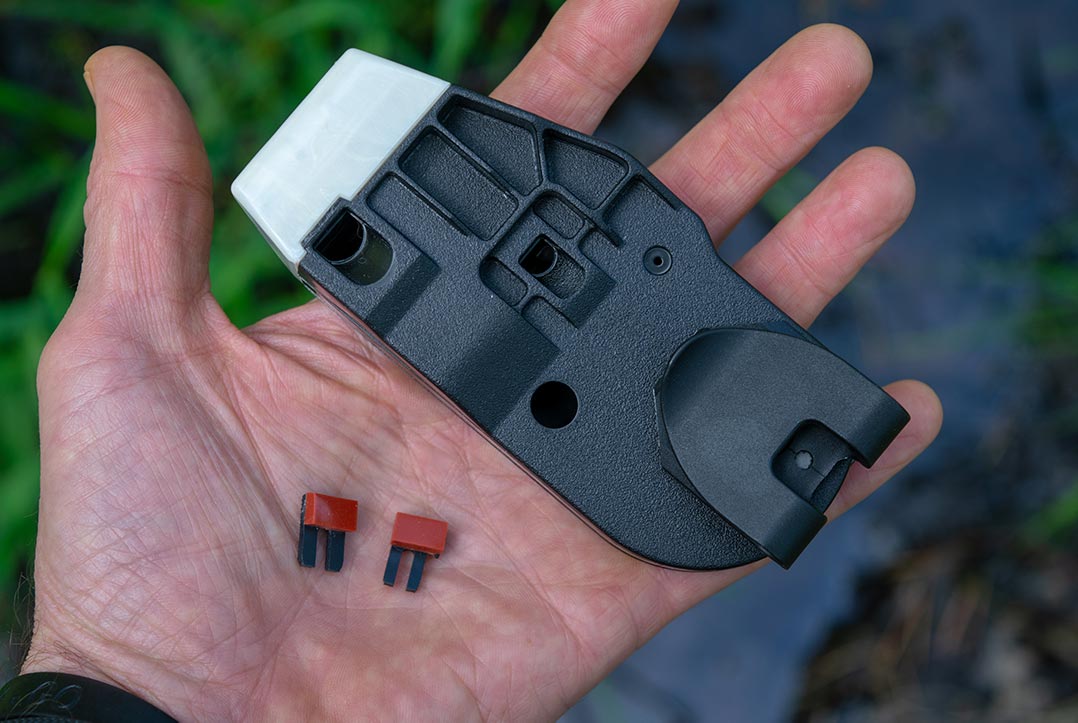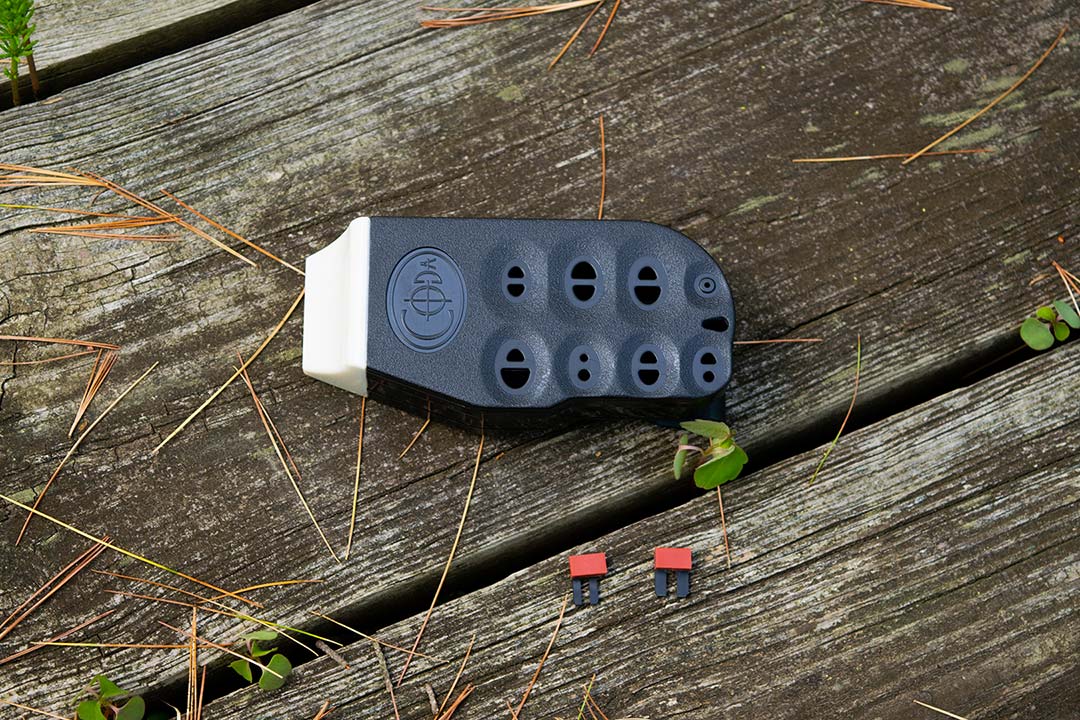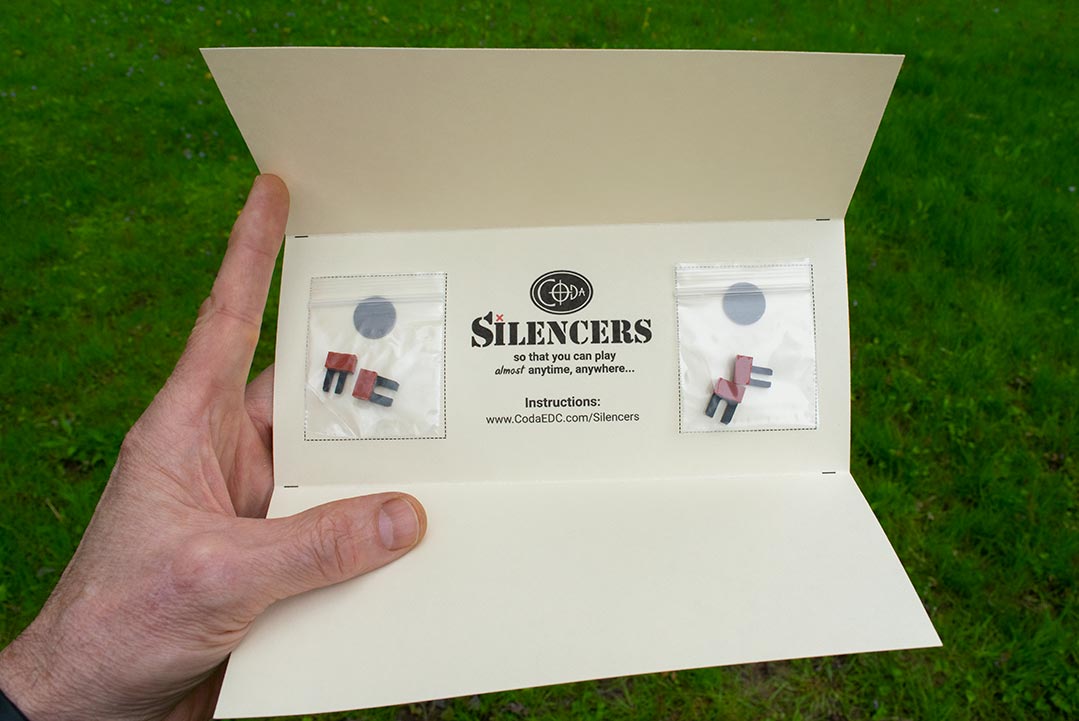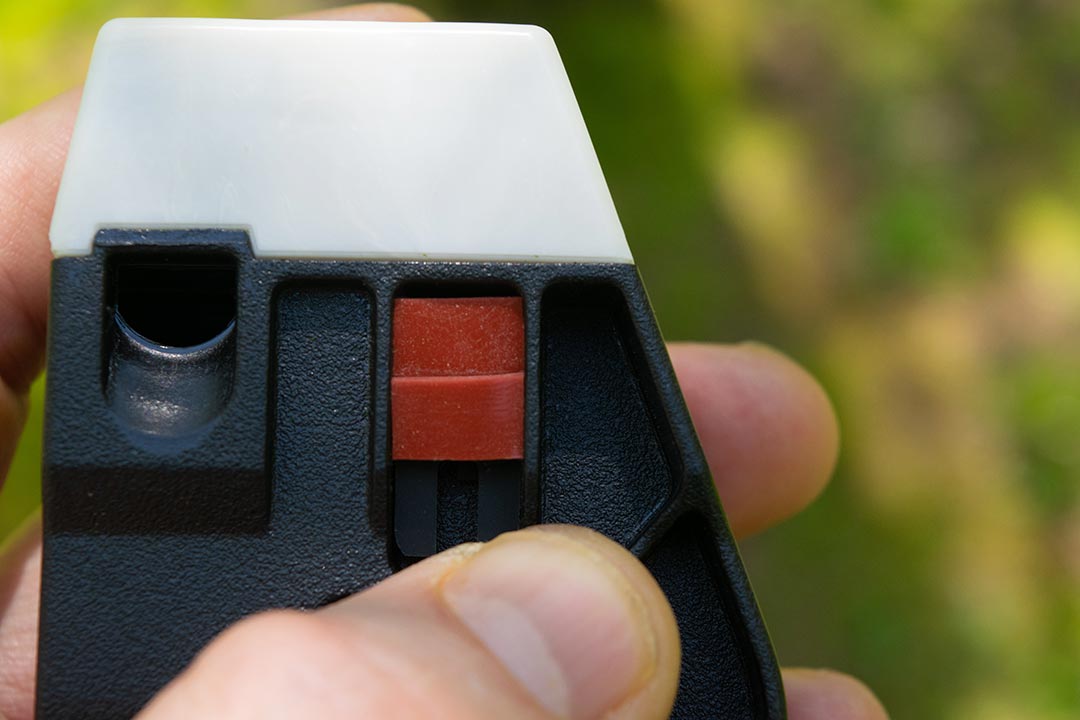 Coda in hand next to a couple silencers
silencers installed, ready for quiet practice
A coda with silencers stored in nature
2 sets of silencers in packaging
Coda Backup Silencers   $9.95
(Includes TWO replacement sets in case you ever lose your Silencers)
Coda™ is a full-fledged EDC (EveryDay Carry) flute. It's also a dream I've been doggedly pursuing for several years now, through many iterations, scores of prototypes, countless challenges, and unimagined setbacks.
During this long development process, my guiding criteria were the following:
Coda had to be tiny, tough, and light enough for EveryDay Carry so that we'd be free to bring it along and play anytime.

At one point, I had finally achieved a beautiful version of Coda that I was ready to bring to the market. However, after agonizing over the decision, I chose to go back to the drawing board. Why? To me, that version was a little too bulky for EDC, and experience had taught me this: if you don't have it, you can't play it. EDC fits into life better and brings adventure into the mix.

It had to have two fully chromatic octaves so that we'd have enough range to play what we want, we could join in more easily with other musicians, and we could perform in more keys.

Way back in 1996, I first began prototyping and eventually manufacturing wonderful pocket-sized flutes. Ultimately, they had one main drawback. They needed more range!

It had to have a simple intuitive fingering pattern so that we could not only handle challenging pieces but also ENJOY improvising and playing by ear.

Simplified fingering was a tremendous challenge for a tiny flute with so much range, but, to me, it was vital. I wasn't interested in traditional solutions that would have made Coda overly complicated or cumbersome to play.

It had to have good tuning and solid, pleasing sound across its entire range so that it was enjoyable to play and listen to.
It had to be relatively affordable.

I added this last criterion after first experimenting with various manufacturing methods that resulted in Coda being far too expensive for my tastes. Thus, we began the enormous, costly, and time-consuming process of making Coda precise and yet more affordable.
Karl Ahrens