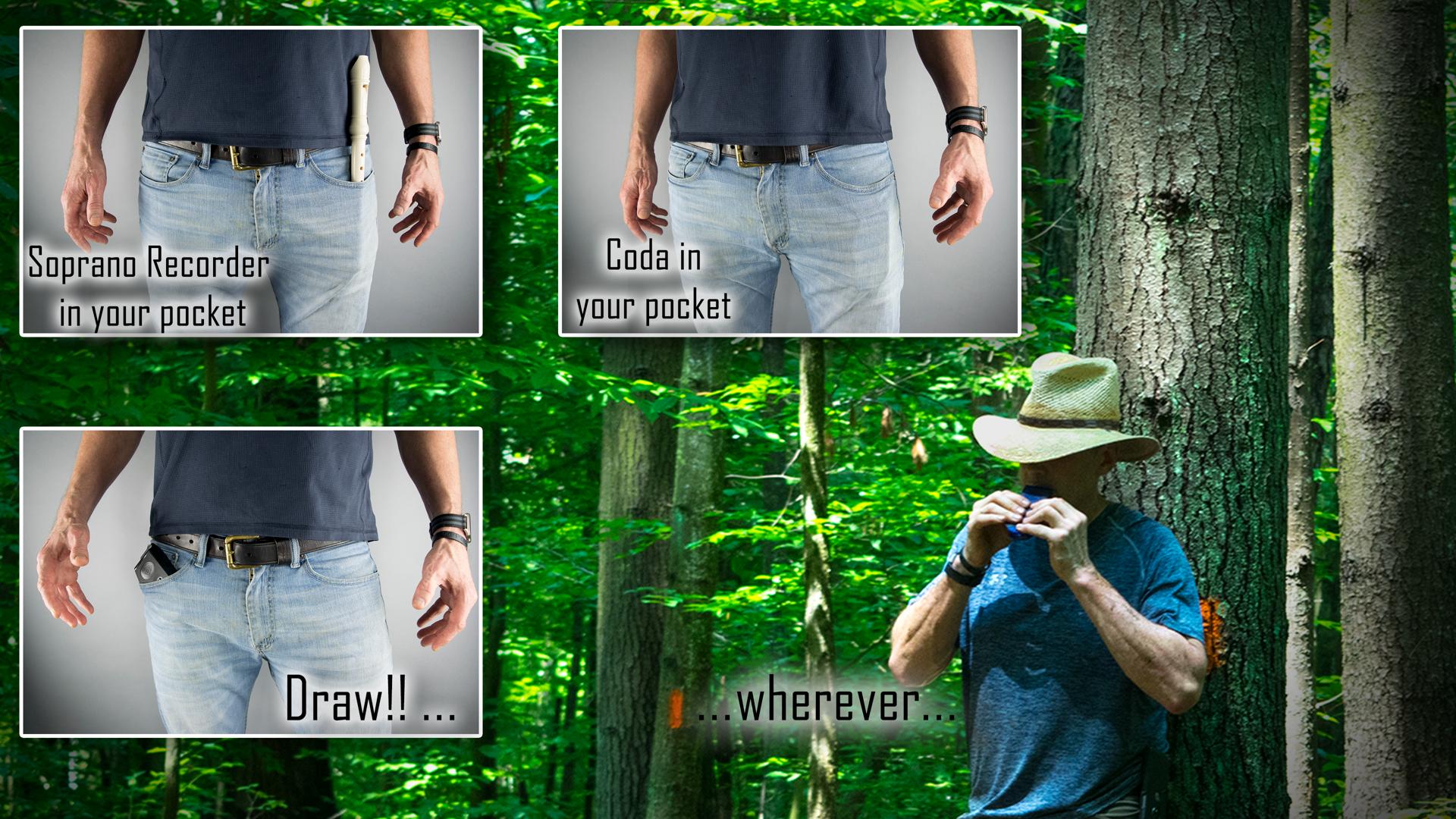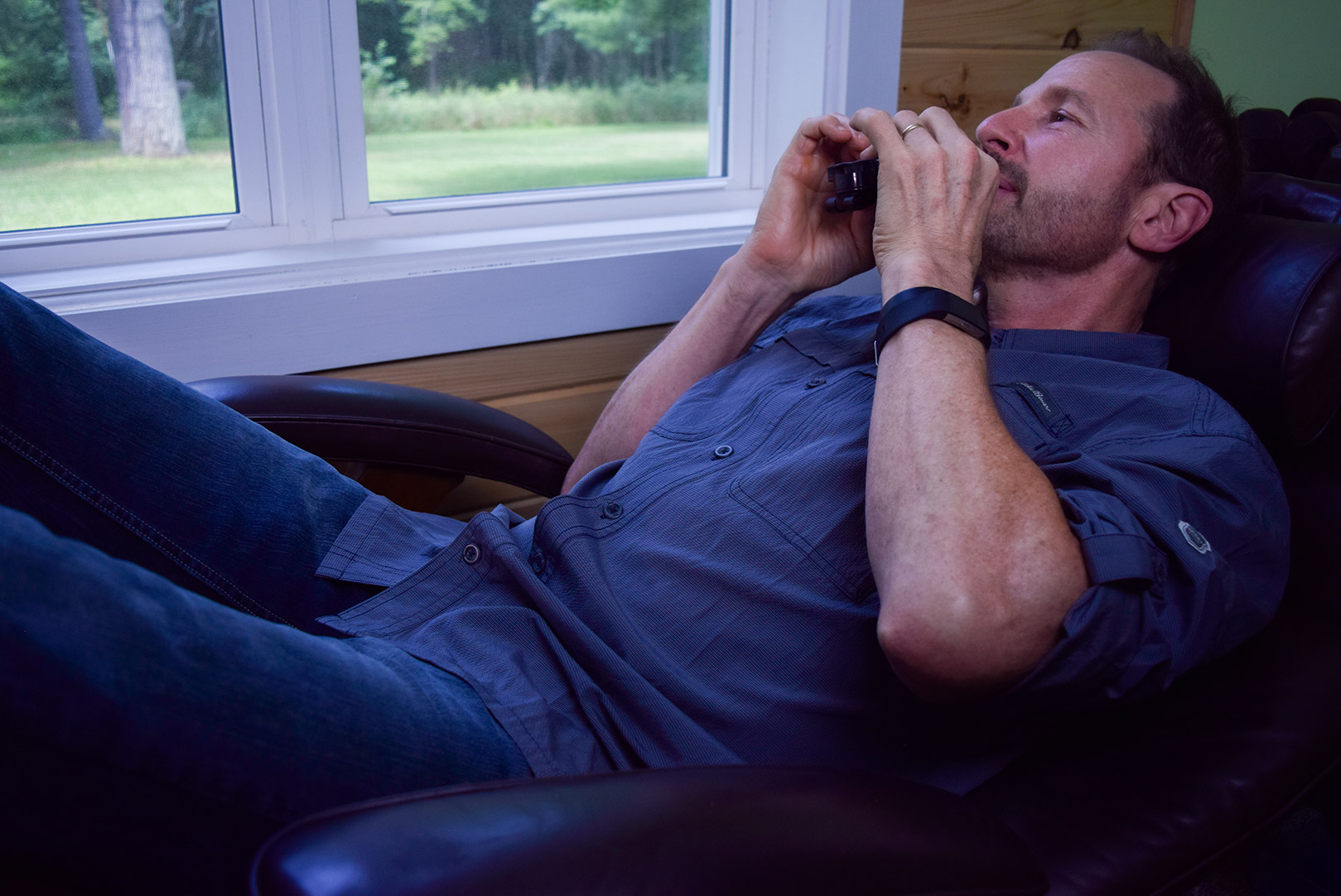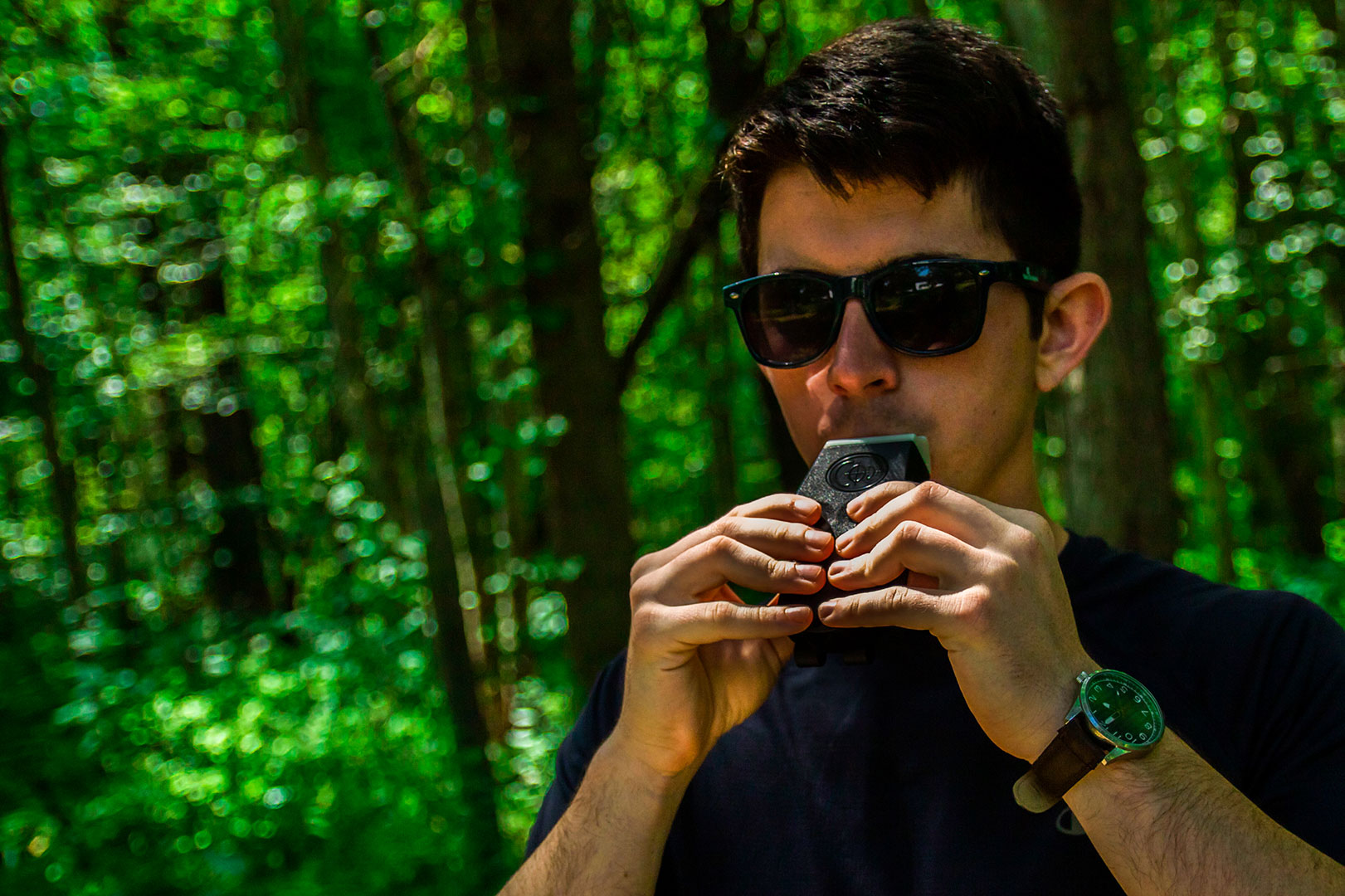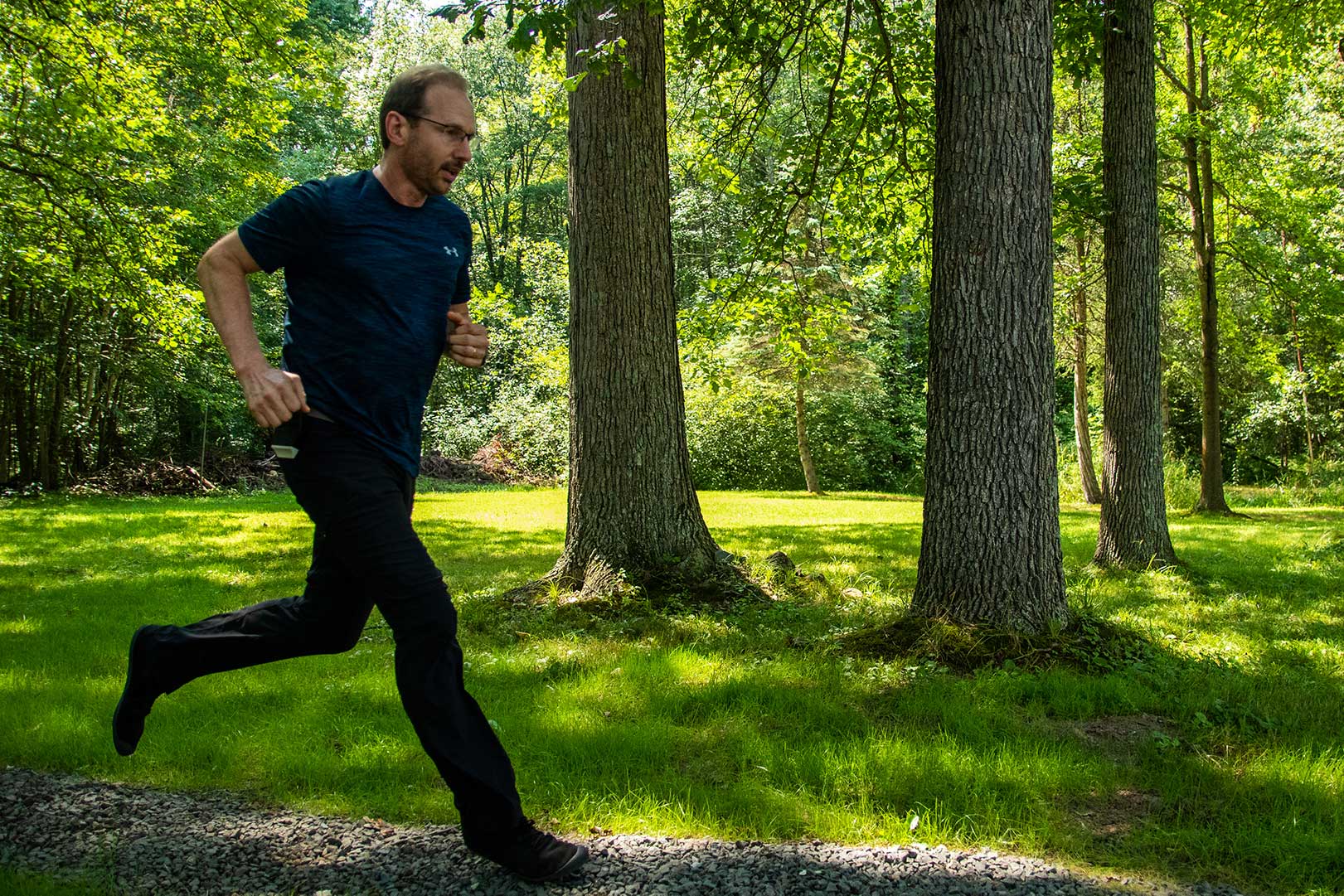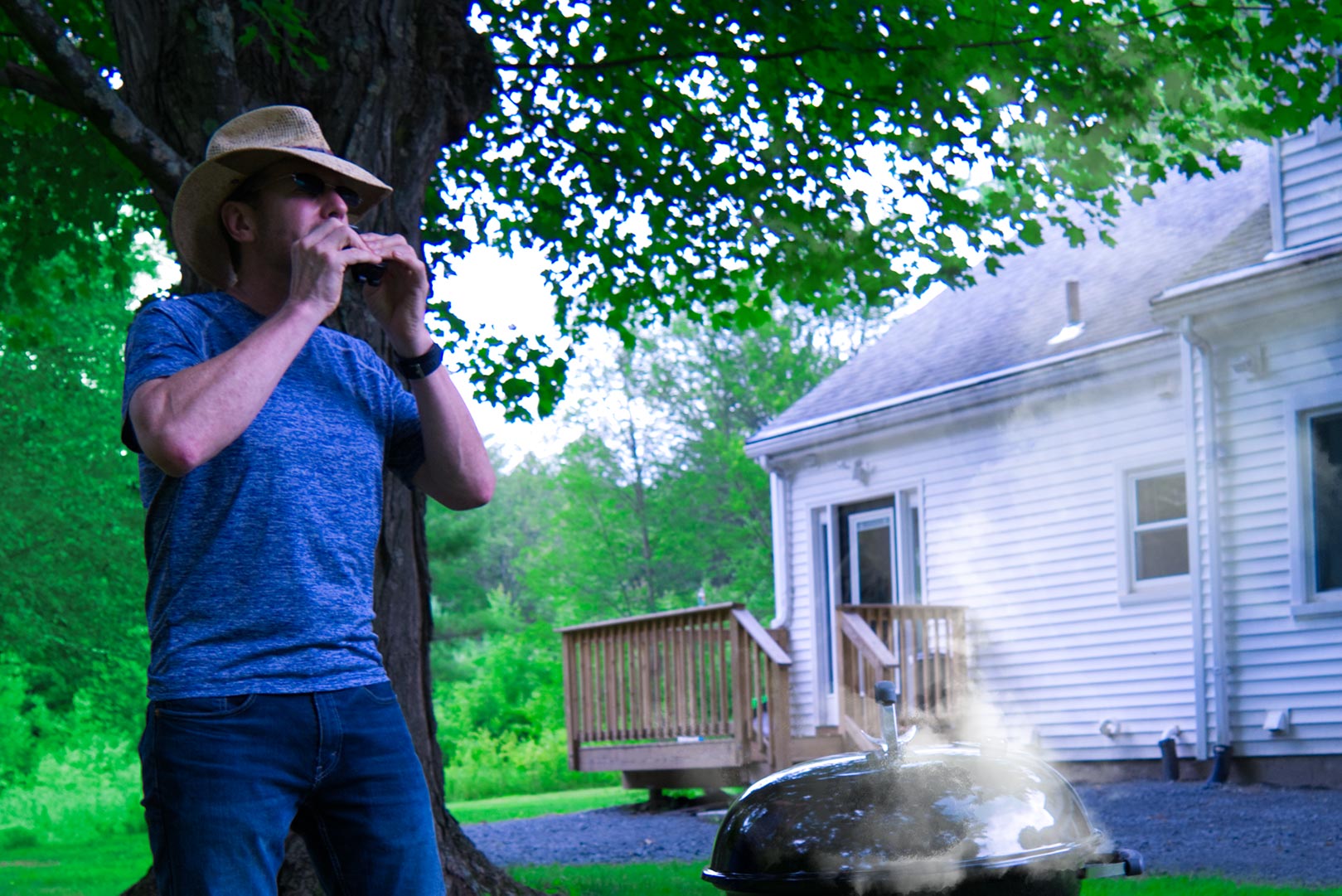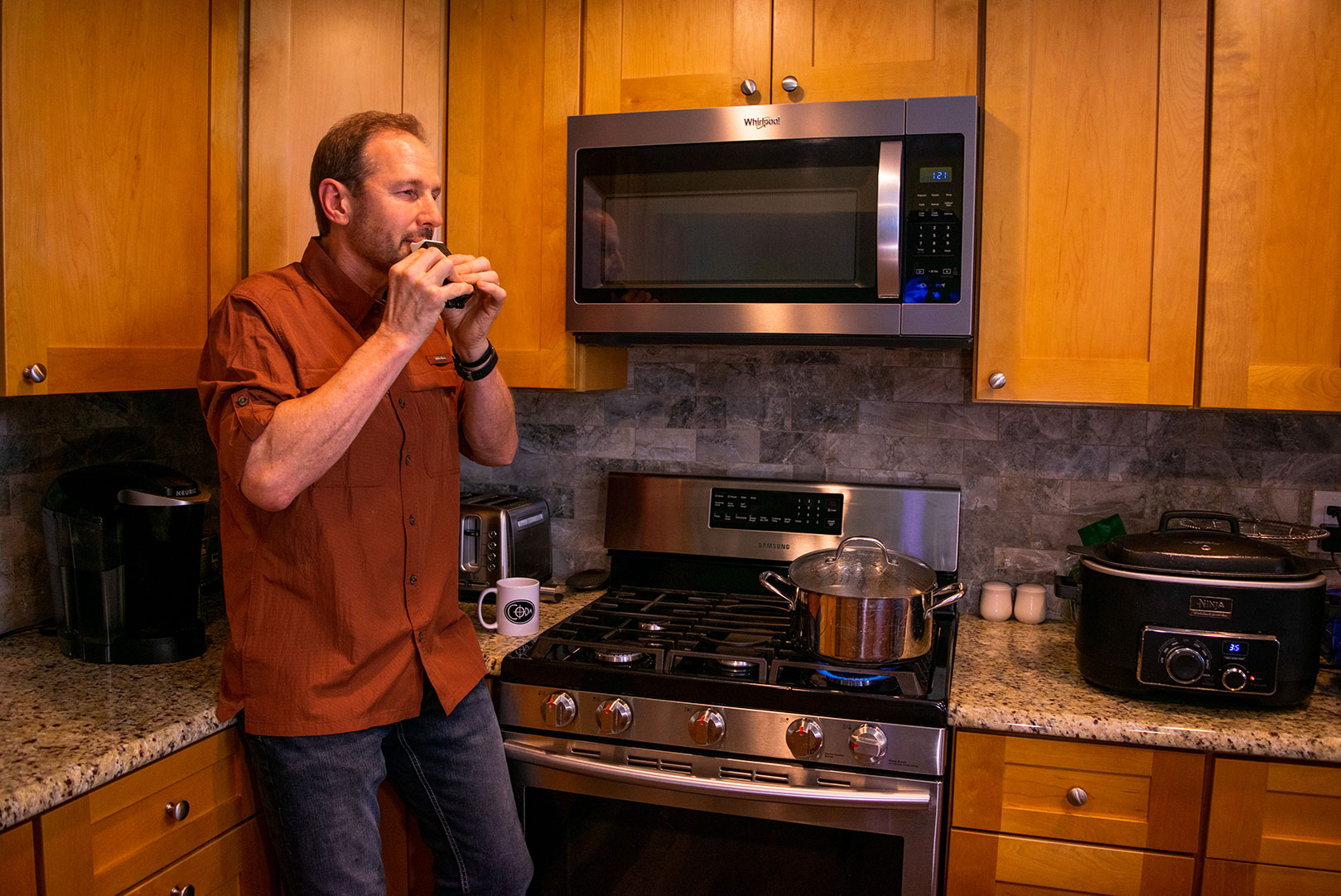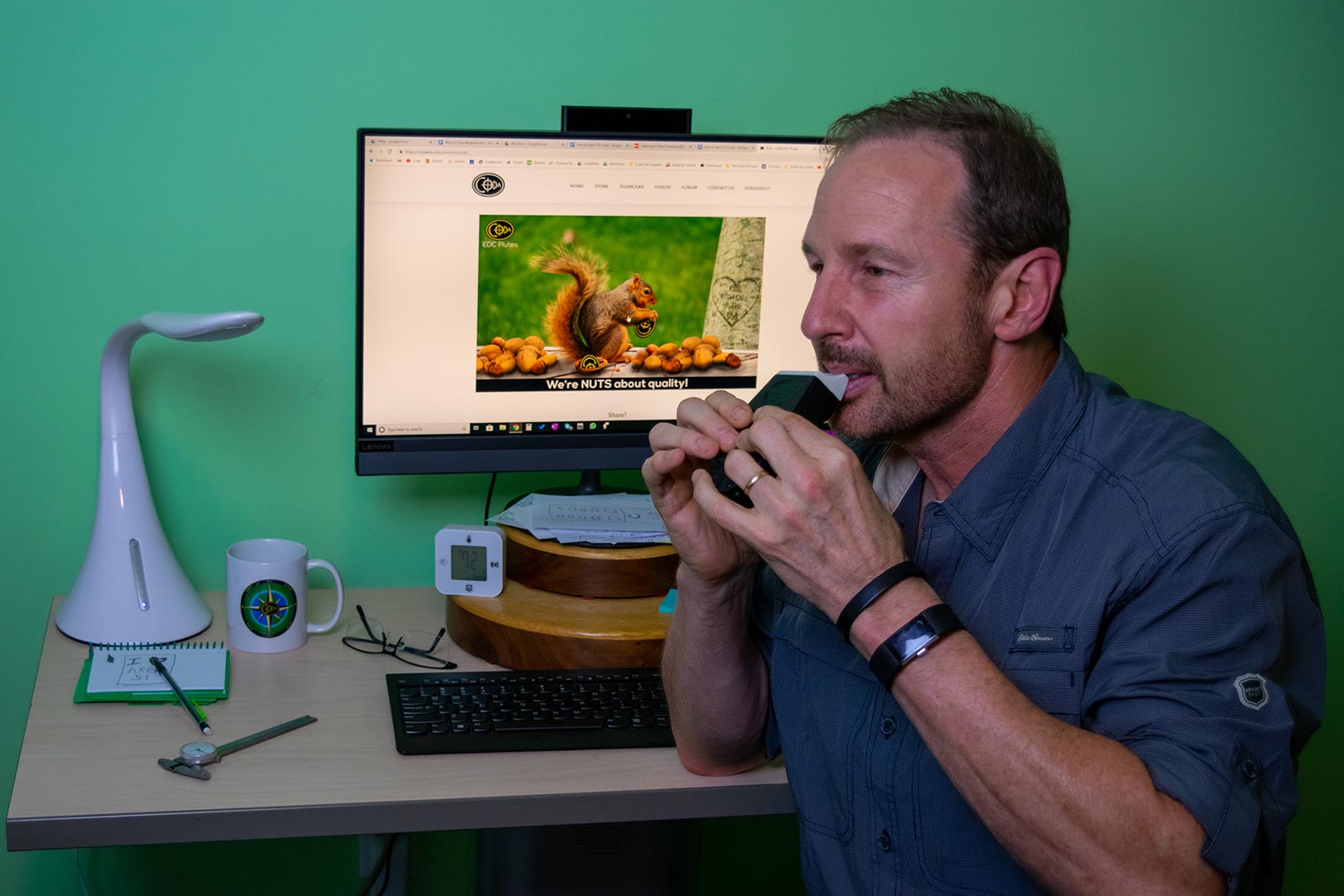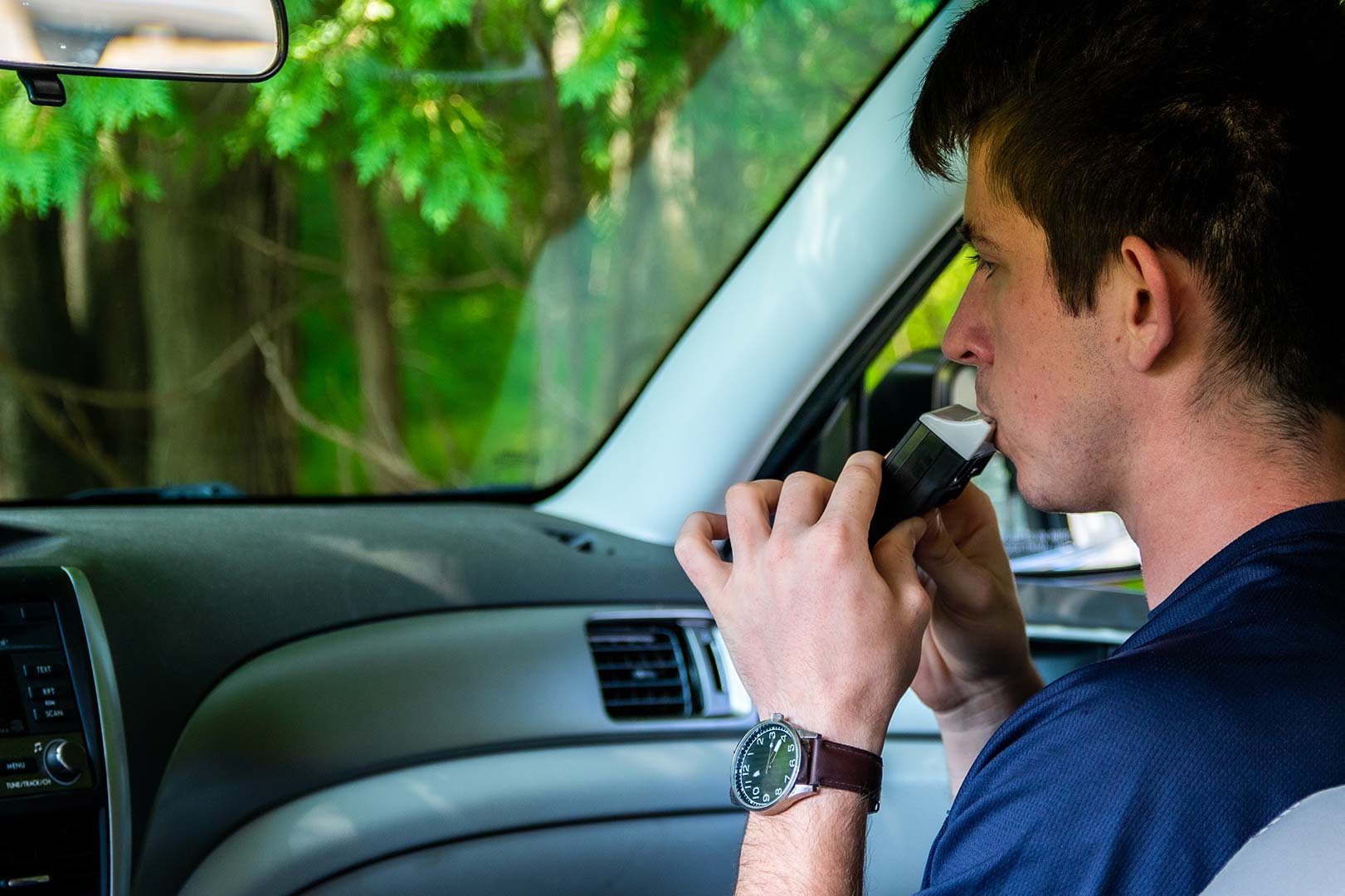 Karlinrecliningchairrelaxed-CodaEDCFlutes-PlayAnywhere
Jason-Shades-CodaEDCFlutes
Karlrunninginthewoods-CarryingaCodaEDCFlute
Grillphoto-smoke-colorcorrection
Karl-Kitchen-EveryDayCarry-CodaEDCFlutes
Jason-CarryCodaallthetime-
EDC
Karlplayinginfrontofhisdesk-CodaEDCFlutes-Freetoroamfreetoplay
Jasoninthecar-Playanywhere-CodaEDCFlute
Tiny: Coda is only 5 inches long (12.7 cm), so you can bring it along with you. As a reference, Soprano recorders are usually about 12.5 to 13.25 inches long (31.75 to 33.655 cm).
Tough: Coda is made from a resilient, food-safe polymer and is designed to be tough enough so you can bring it along without worrying about breaking it.
Light: At only 2.4 oz (68 g), Coda is so light that you forget you have it on you.
Great Sound:
Two Chromatic Octaves:  Pitched in the key of C, Coda plays the notes B, C, D, E, F, G, A, B, C, D, E, F, G, A, B, C with all the sharps & flats in between.  This gives you the range you need to play in different keys and to play a wide repertoire of music.
Intuitive Fingering:  Coda's patented Uni-Phi fingering system keeps fingering relatively intuitive while allowing a wide range of notes in such a small instrument.  This makes it easier to improvise and to play challenging music.
Coda Clip:  With the OPTIONAL Coda Clip, everyday carry is even easier.  Simply keep Coda clipped to your belt, waistband, or front pants pocket.