www.CodaEDC/Celtic  Due to a lamentable typo, we may have accidentally given you a dysfunctional link to our new book. (The actual link is www.CodaEDC.com/Celtic.) So sorry for any confusion, and we're glad you found us!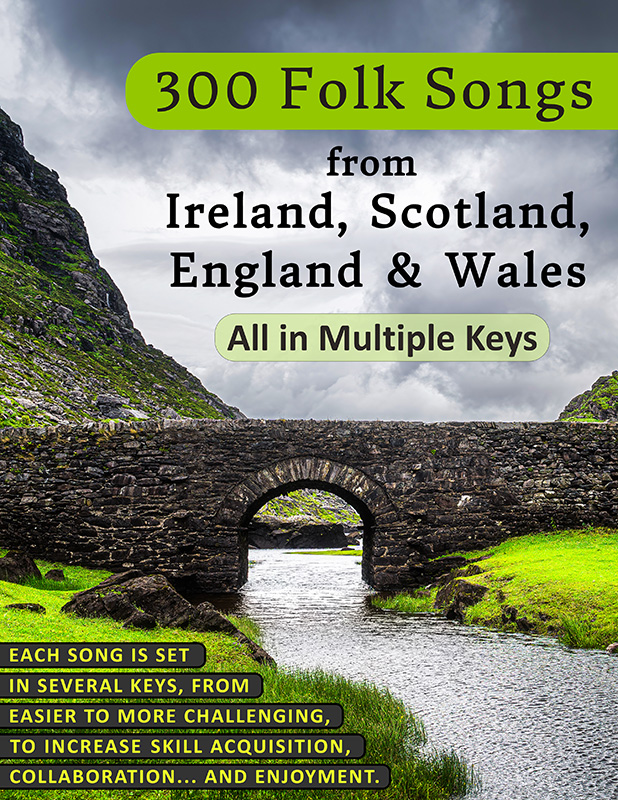 An extensive and beautiful collection of traditional songs, featuring a unique approach:
Since we include each song in many different keys, from easier to more difficult, this book doesn't just give you a wonderful repertoire of songs.
It also provides…
engaging and productive practice
a fast track to mastering sharps & flats and playing confidently in different keys
abundant practice learning to play fluidly across Coda's entire 2 octave range
greater ease for collaborating with other musicians
a fun way to absorb a lot of music theory (without really trying🙂)
Those of you who are new Coda players will probably want to start with some of our other free Learning Resources before you jump into the 300 Folk Songs… book:  https://codaedc.com/tips/
If you've purchased a Coda EDC Flute…
Please Sign Up Below
To Get Your FREE Digital Copy
Of Our 300 Folk Songs Book